Emotionally Focused Family Therapy Online
Fern Whitfield, MPCC, RPC
​Family conflicts can appear to come out of nowhere and be so overwhelming that you don't really remember what started it. If problems have started to interfere with your emotional and physical well-being, your relationships, work or your overall enjoyment of being a family, you are not alone.
​Every family has some conflict. The impact of family members that no longer trust each other or don't speak honestly or with respect can affect everyone. This unhappiness can eat away at the core of the family.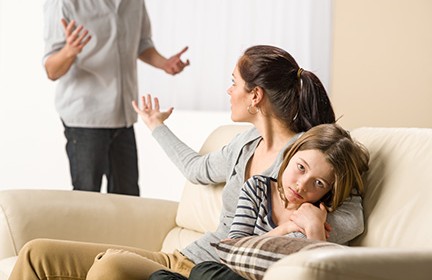 If a family member is struggling to deal with a psychological disorder such as depression, anxiety, ADHD, oppositional behavior, separation anxiety or anger control problems, it can have a huge impact on the lives of everyone around them.
Family conflict can also be triggered by parent-child problems like communication or discipline problems. Different parenting views can create a lot of turbulence in a family. There may be school related problems or constant battles between siblings.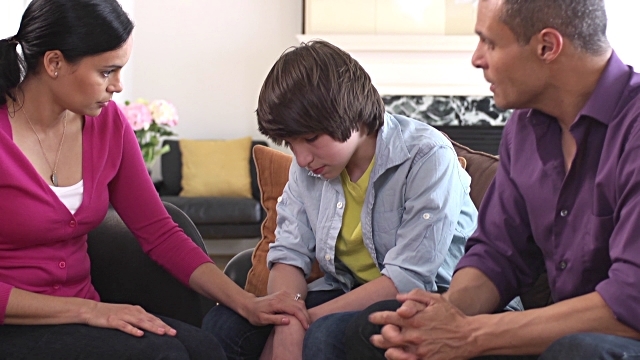 ​Divorce or the creation of a new step-family can create all kinds of unique problems. Sometimes, the couple's relationship is at the heart of the matter with poor communication, bickering, lack of time or energy for closeness and intimacy or interference from the in-law's. Work-life balance can also play a role in family success and frustration.
​There can also be deep wounds or traumas that have been in the family for decades or even generations. When difficult issues are kept hidden, family members can carry shame and anger into all of their relationships, including family.
Every Family is Different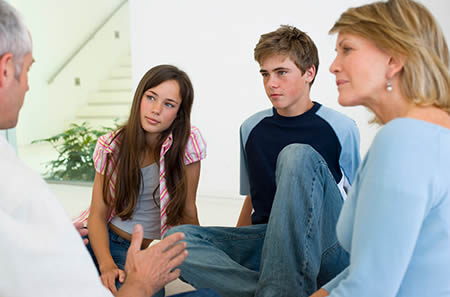 ​Family counselling can involve meeting with the entire family or sub-parts of it, to share individual and collective struggles, strengths, wishes and needs. Each family member will have an opportunity to talk and everyone gets listened to with understanding and respect. Children are given the support they need to voice their concerns to parents. Siblings may also be involved to express their opinions and concerns and help to repair relationships within the family. ​​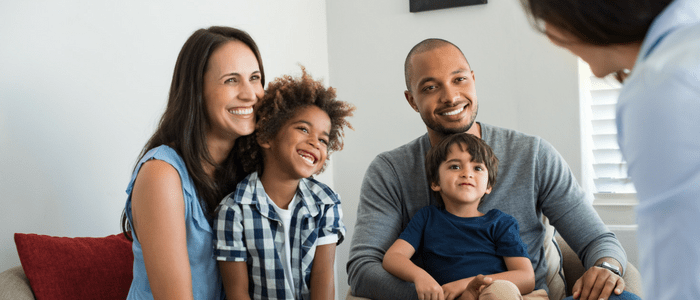 ​Families can often get caught up in patterns of communication that result in repeated conflict and disconnection. Family counselling will help you recognize these patterns and work towards creating new ways of connecting that support building better relationships and communication. All families face challenges and children can be particularly sensitive to them. Some children will "act out" their distress through challenging behaviors.
Rather than focusing solely on one child or one family member's problem behaviors, family therapy sessions often address other issues that are affecting the family dynamics. This not only helps the family make needed changes, it helps the identified "problem family member" build self-esteem and improve their behavior.
​​Every family has unique and special set of circumstances that brings them in, with different dynamics and unique family members at different ages and stages of their lives. There is not a "one size fits all" approach. The interventions used for your family may be very different from another family. Often, the starting point to achieving balance and harmony within the home involves building relationships and communication.
Together, we will come up with strategies that fit with your values, your cultural beliefs and your unique family dynamics.