Online Couple's Intensives & Retreats
In order to be fulfilled in our lives and relationships, we have to be willing to invest in those things that matter most to us. Many people invest years of their lives in school and training in order to practice their chosen career, knowing that in the end, it will be worth it. Your marriage is the most important asset you have.
Private Couple's Intensive Therapy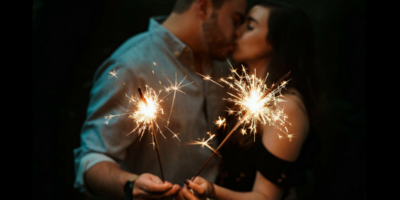 How is Intensive Couples Therapy different from other marriage retreats?
Most couples retreats are done in an online group setting offering only general education and information for "most couples". They are NOT a good option for couples experiencing serious distress, couples looking to fast track things, or couples who are protective of their privacy.
Private intensive couples therapy is very different.
When you participate in intensive couples' counseling, we work 1-on-1 the entire time. You will receive 3 days of specific, focused therapy tailored to your individual relationships needs. Imagine getting the benefits of MONTHS of therapy (18 sessions) in just 3 days by working with a couples therapist who has the training and experience you need.
Private Couple's Intensives Are Best For:
Resolving communication difficulties quickly
Couples who struggle to attend scheduled therapy
People experiencing significant distress in their relationship
Couples who value privacy during the therapy process
Helping to repair a strained relationship
Hold Me Tight® EFT Couples Retreat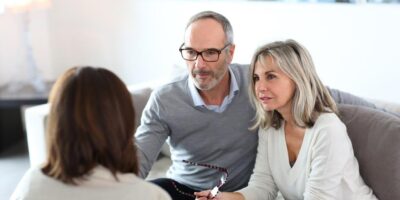 What's the "Hold Me Tight" Retreat All About?
The Hold Me Tight® Weekend Retreat Program is based on the award-winning and research-proven Emotionally Focused Therapy (EFT) approach developed by Dr. Sue Johnson and her highly acclaimed book Hold Me Tight: Seven Conversations for a Lifetime of Love.
This Couples Retreat will support you and your partner in:
Rediscovering the strengths in your relationship
Identifying negative communication patterns
Learning how to de-escalate conflict in your relationship
Moving forward from past relationship wounds
Improving your emotional and physical intimacy
Hold Me Tight® Retreats Are Best For:
Keeping Your Love Alive
Bonding Through Sex and Touch
Communicating your needs and fears
Revisiting a Rocky Moment
Forgiving Your Injuries
Looking For Something Less Intensive?
Regular sessions in traditional couples therapy works really well for a lot of people.
Right Now All Intensive & Retreats for couples are available online thru Secure Telehealth Video Conferencing.
It's Easy to use and completely confidential.